MONITOR YOUR ALGOS ON THE GO
Do you know what you algo is doing and why it is doing it? With TSLab Live you can stay in full control of your trading bots and have a piece of mind anywhere in the world. You can monitor the performance of your algos from any device with an internet connection: PC, mobile or tablet. Want to share it with the trading community, friends or investors? You can easily do so using Dropbox or Google Drive.
We set demonstration trading bots for you to see how it works in real-time trading.
SEE TSLAB LIVE in action.
This link will take you to cloud.mail.ru where you should see a TSLab_Live.png image. Right click - Open image in new tab for a better visual without ads.
The image is updated every minute during regular trading hours 9.30 am - 4.00 pm EST, Monday to Friday. TSLab automatically connects to Interactive Brokers 10 min before this time and disconnects 5 min after. Traded securities: Autodesk, Inc. NASDAQ: ADSK, FedEx Corporation,NYSE: FDX, Yandex NV, NASDAQ: YNDX
Customizable Layout. You can arrange the layout of your tabs in the window according to your needs. Drag and drop any tab including Chart, Profit, Results and other. You can share any TSLab window such as the Script Manager, Autotrading Control Centre, Data Manager, and others.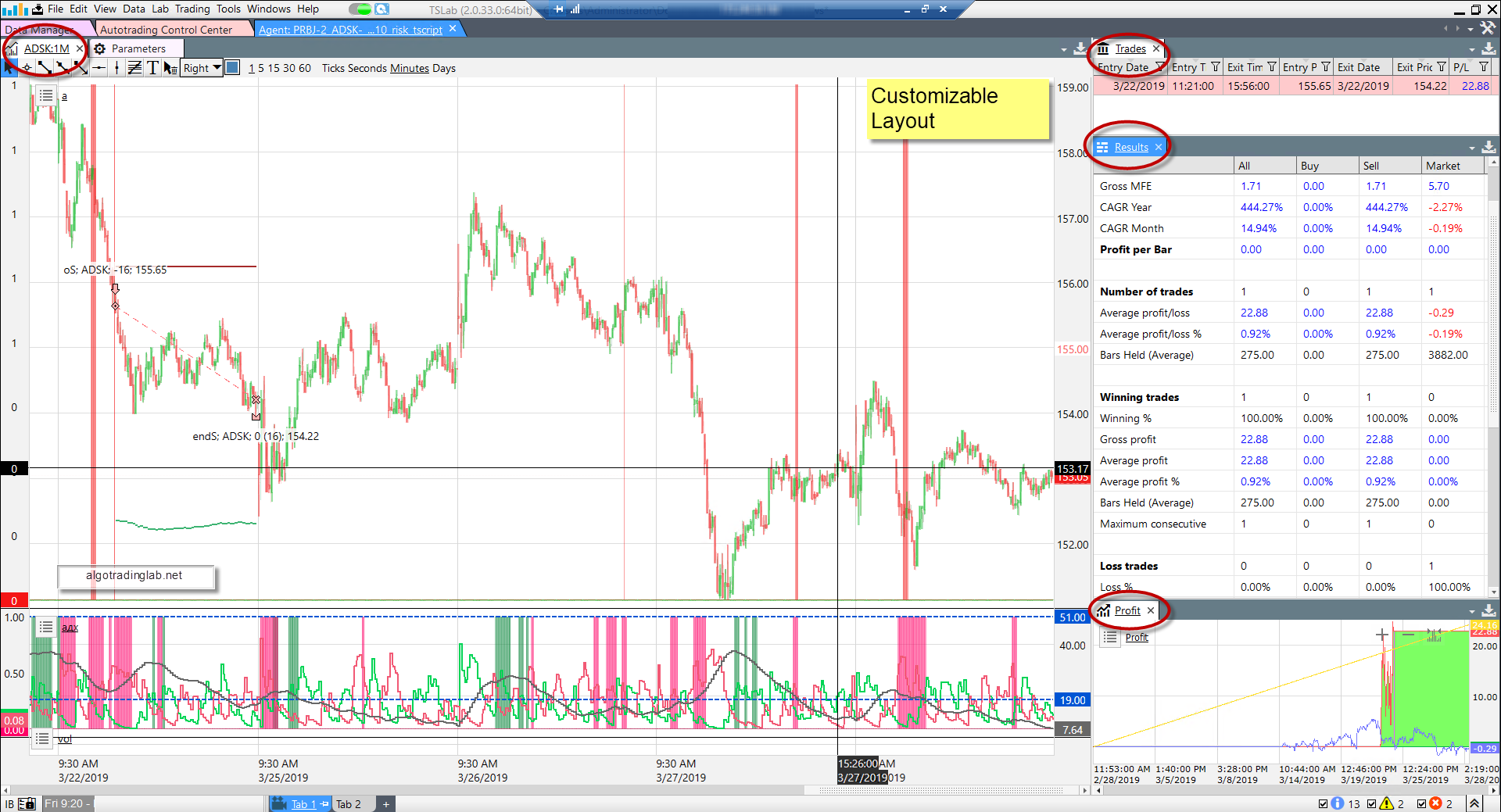 Portfolio view in Autotrading Control Centre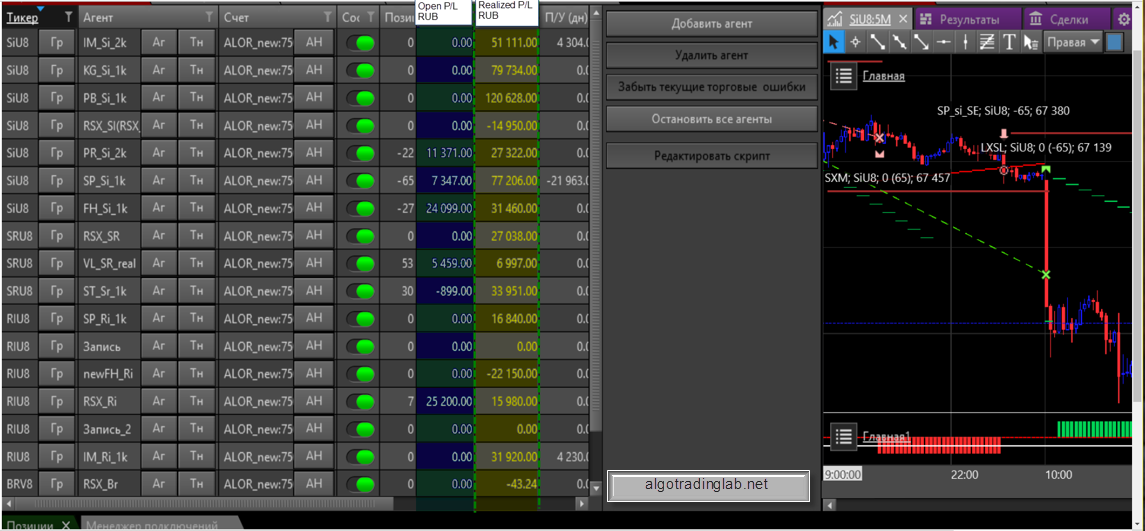 Customizable Chart Settings. You can chart and monitor your indicators, triggers or important values on separate panels so you know exactly when your algo should enter or exit a trade. Pink and greenish histograms at the bottom highlight the area of potential entries. The red and green lines represent ADX values. The red histogram inside the main chart shows actual entry points for short selling.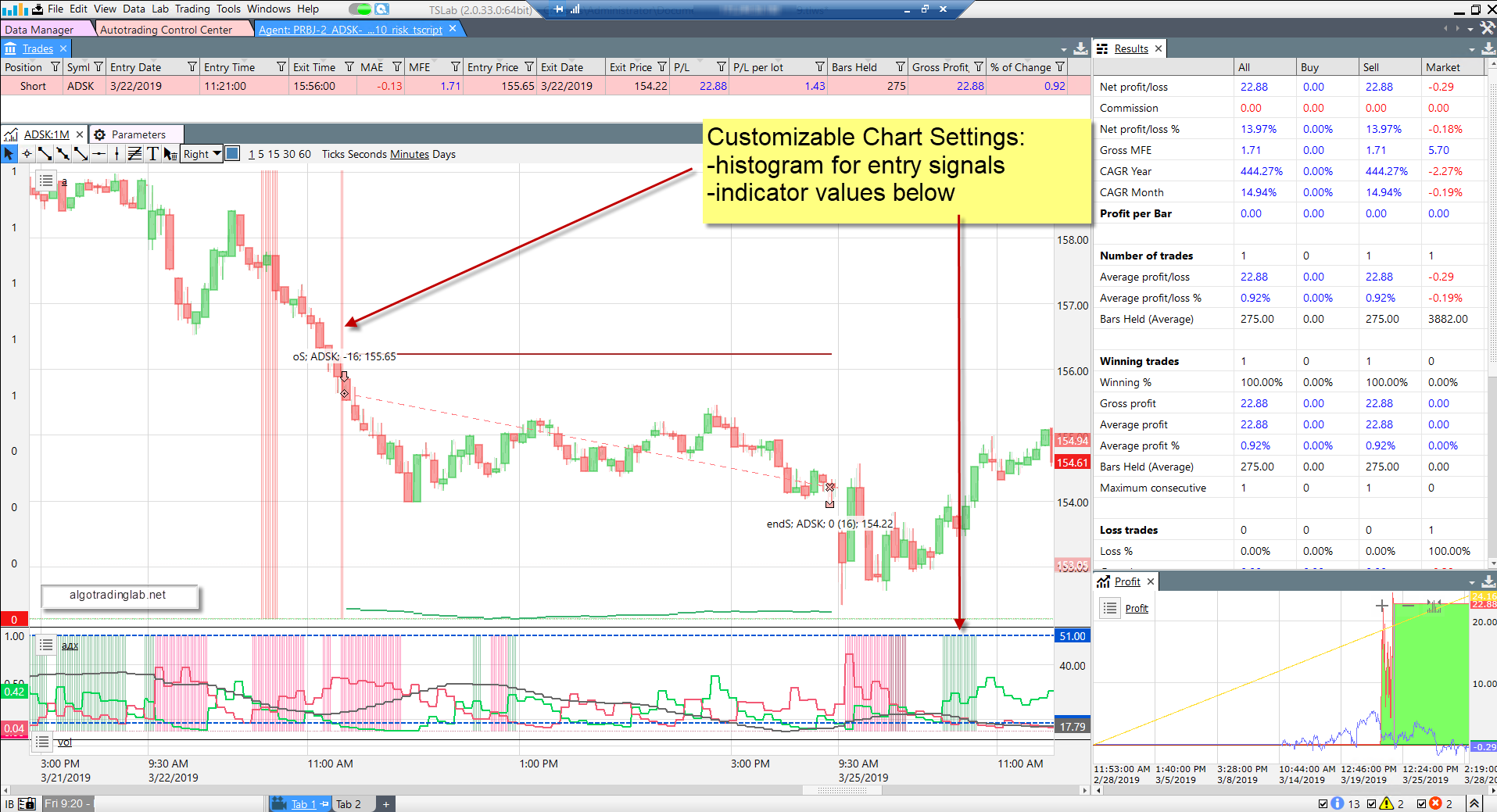 Convenient visual display. You can see at a glance if TSLab Live is on and what window is being recorded. And if you want to do some work which is not meant to be shared then simply click the toggle button to stop sharing the image without changing any settings.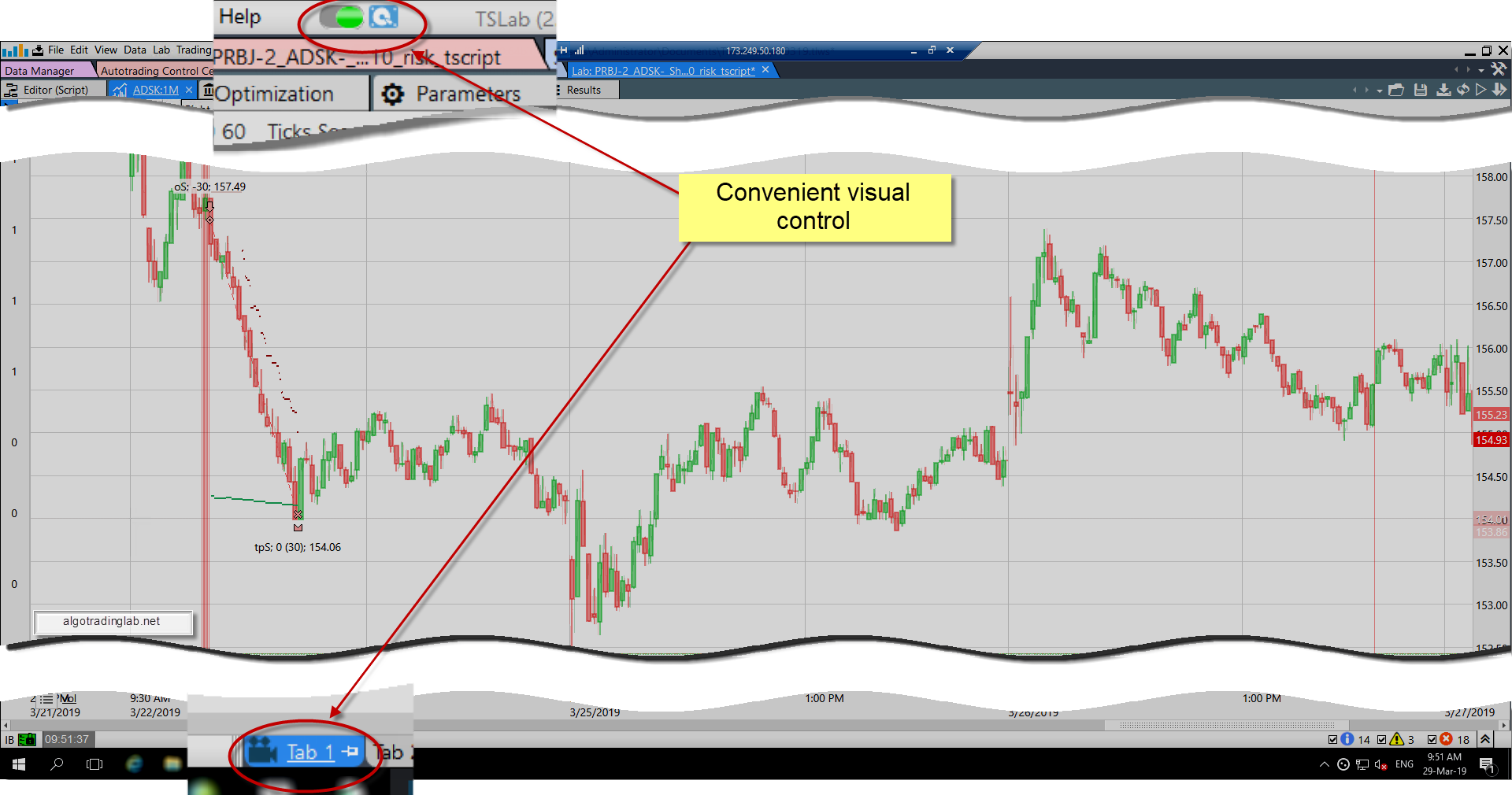 Make instant changes to your script without turning off your live trading algo. The changes will become effective from the next recalculation interval.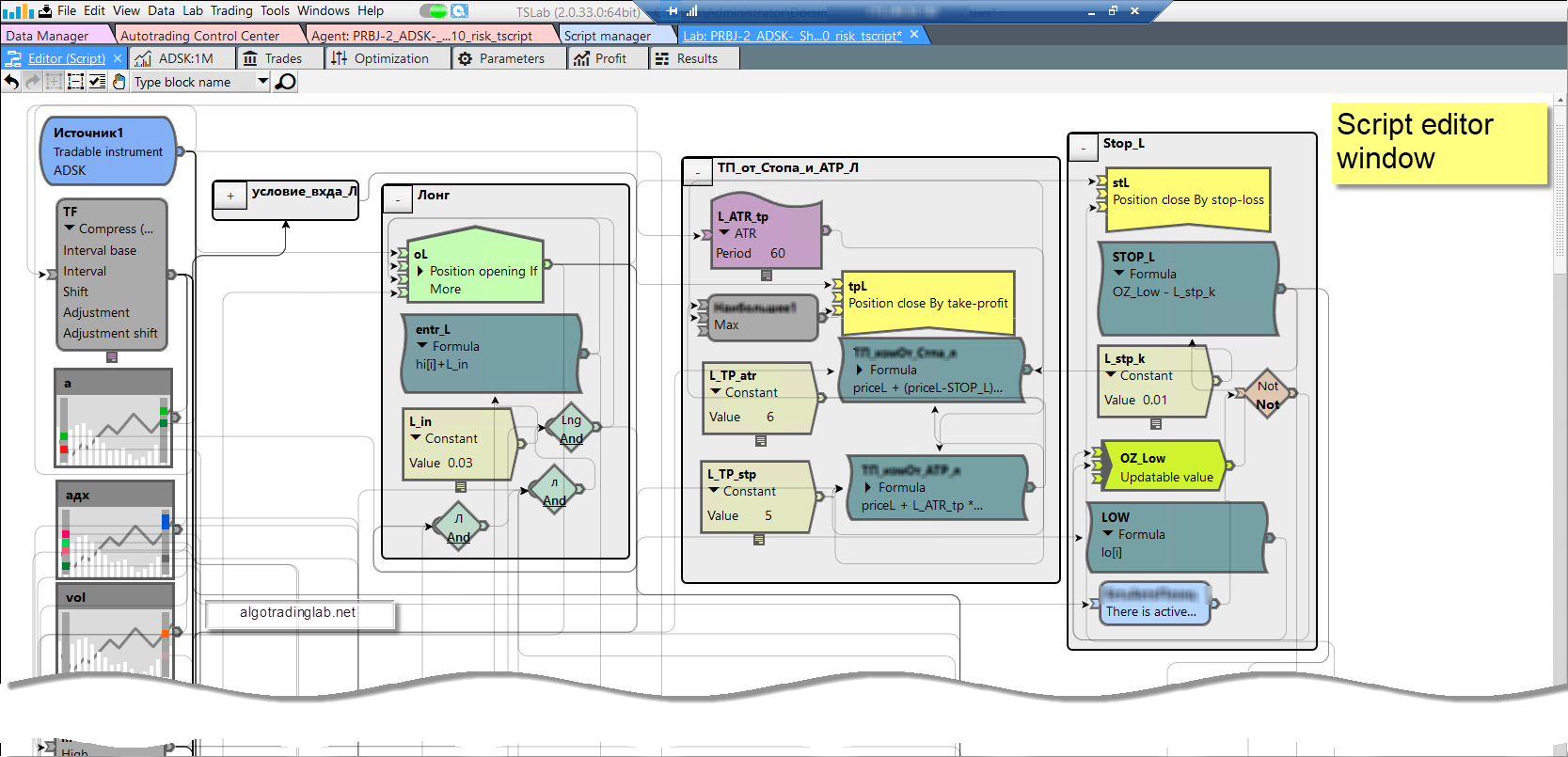 Coupled with built-in Notification Manager which can send customizable alerts in Telegram, TSLab Live a powerful tool for any algo trader.
Have any questions or comments? Get in touch! Facebook, Telegram, Reddit
Want to have TSLab Live for your algos? Check out our courses below.